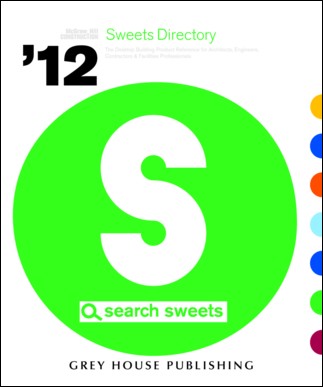 "The unique feature of this volume is its organization... It features a wealth of information resources that are very helpful for individuals and businesses that need to find information quickly on specific products, using the MasterFormat organization. Summing Up: Recommended."
-CHOICE

"Provides detailed coverage of the history, development, and current status of 115 of "the world's most lucrative and high-profile industries." It far surpasses the Department of Commerce's U.S. Global Trade Outlook 1995-2000 (GPO, 1995) in scope and coverage. Recommended for comprehensive public and academic library business collections."
-Booklist
Sweets Directory
by McGraw Hill Construction
2012 Edition
Pub. Date: December 2011
Softcover: 950 pages
ISBN: 1-59237-850-1/978-1-59237-850-0
Renewal Price: $125.00 (List Price $145.00)
Grey House Publishing is proud to announce that Sweets Directory 2012 is now available from Grey House, under an exclusise license from McGraw Hill Construction.
Sweets Directory 2012 is the most comprehensive desktop reference for architects, engineers, contractors and facilities professionals.
Sweets Directory 2012 gives you immediate access to:
10,500 Manufactures
84,000 Products
12,500 Trade Names
MasterFormat Cross Reference Guide
Sweets Directory 2012 provides the essential tools design and construction professionals need to work faster, better and smarter:
Access Detailed Product Information
Locate All Manufacturers of a Specific Type of Product
Search, Select and Specify Products
Contact Manufacturers Quickly & Easily
Search Manufacturers by Trade Name
All in a Convenient Desktop Reference, so the information you need is just a page-turn away
Place your Order Today to Start Accessing Providers of:
Concrete & Masonry
Metals, Woods & Plastics
Doors & Windows
Finishes
Specialties & Special Construction
Furnishings
Heating, Ventilation & Air Conditioning
Electrical Products
Thermal & Moisture Protection
And Much More
Sweets Directory 2012 is an essential tool for anyone in need of design and construction materials and products. Let Sweets Directory start saving you time and money today!
***** Special Bonus for Sweets 2012 Subscribers! ******
Directory of Architectural & Construction Information Resources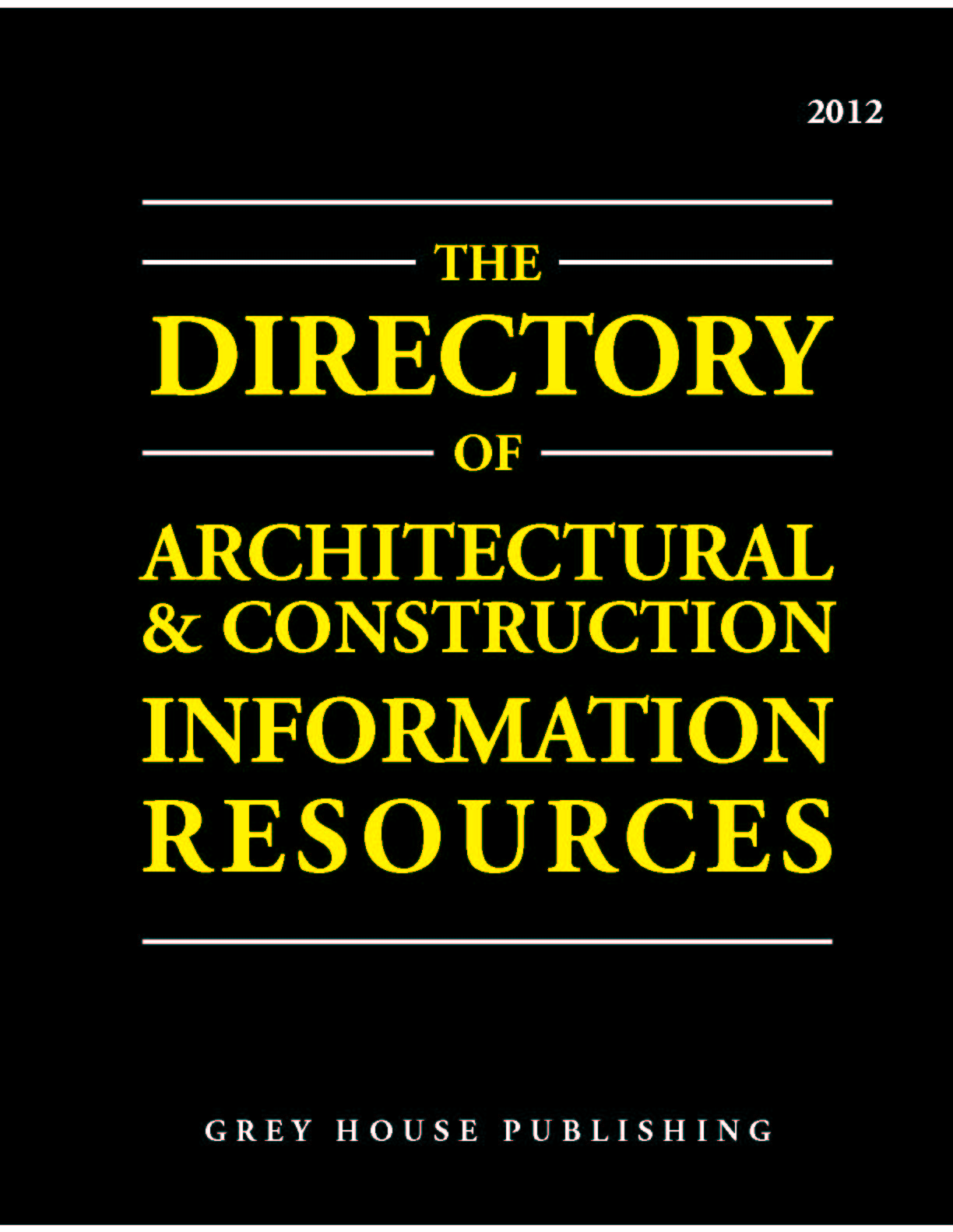 This 130+ page volume details the important Architecture & Construction Associations, the Newsletters that keep members current, the Magazines & Journals that are important to the trade, the Conventions that are "must attends," along with Databases, Directories & Industry Web Sites that provide access to must-have business-building marketing resources.
Pub. Date: December 2011
Softcover: 950 pages
ISBN: 1-59237-850-1/978-1-59237-850-0
Renewal Price: $125.00 (List Price $145.00)


Note: If you find this work does not fit your budget, please print out this page and bring it to your local library. There is a reasonable chance they either have a copy, can direct you to a library that does, or will be willing to purchase it for their reference collection.