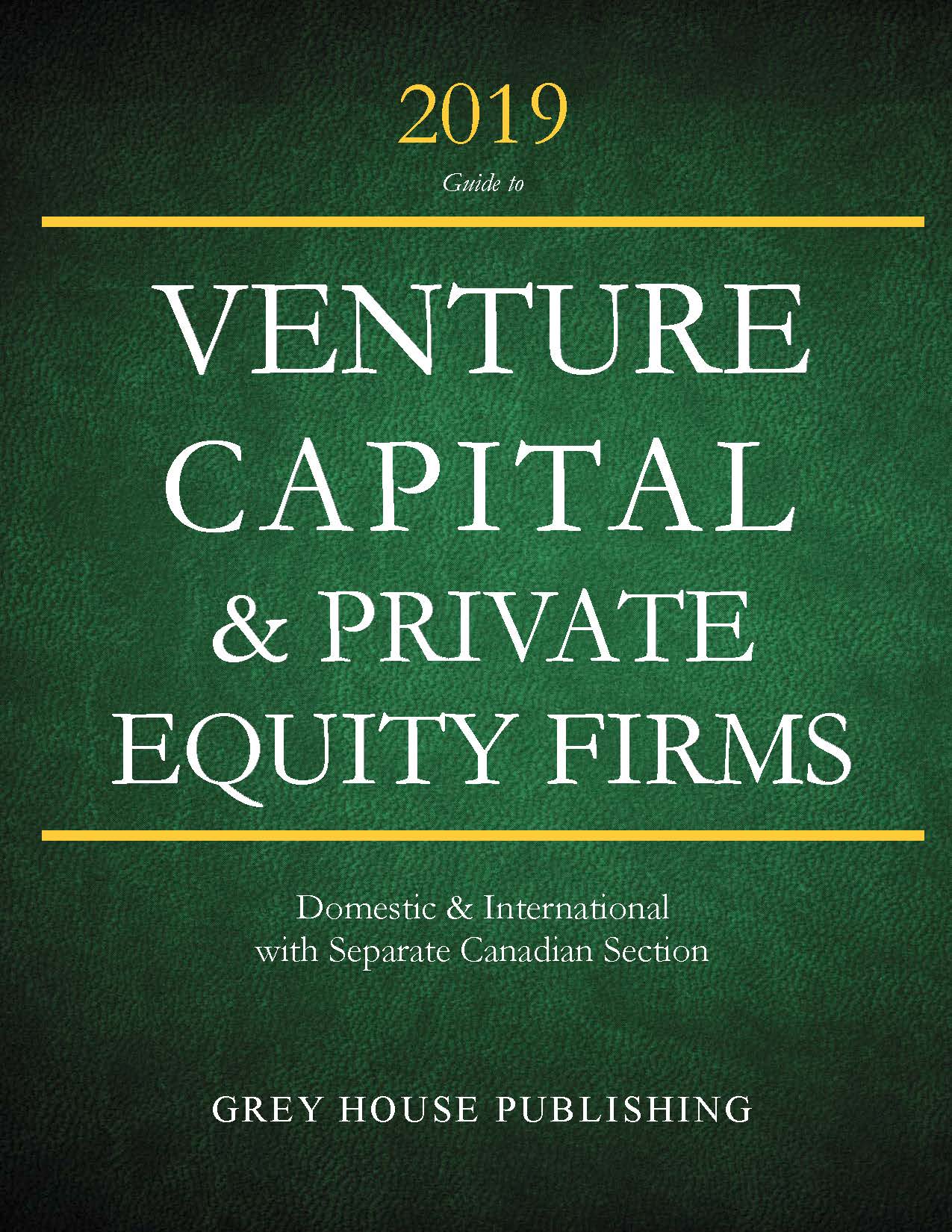 "The sheer number of listings, the descriptive information provided and the outstanding indexing make this resource a better value than its principal competitor, Pratt's Guide to Venture Capital Sources. Recommended for business collections in large public, academic and business libraries."
-CHOICE

"It is a worthy competitor to Galante's... Because of its added detail, its usefulness in networking and research firms, entrepreneurs may find they like Guide to Venture Capital & Private Equity Firms: Domestic and International. Venture capital professionals, business and academic libraries will also find this a useful volume."
-Journal of Business & Finance Librarianship

"This easy-to-read and understand resource is highly recommended for the reference collections of public and academic libraries; it will also have great value in the collections of specialists in the field."
-ARBA
Guide to Venture Capital & Private Equity Firms
2019 Edition
Pub. Date: February 2019
Softcover: 1,400 pages
ISBN: 978-1-64265-071-6
Print Price: $395

Request a

for your library


This useful resource has experienced over a decade of success, bringing together both venture capital and private equity organizations into one comprehensive guide. This new edition has been extensively updated, offering valuable, current, and detailed information to individuals, entrepreneurs, and businesses worldwide.
This 2019 edition of Guide to Venture Capital & Private Equity Firms is the most current, comprehensive picture of this dynamic industry to date, and includes over 2,600 updates to the previous edition. These updates bring the total number of firms to over 2,300, over 10,000 Managin Partners, and over 11,500 Venture Capital Investments.
Guide to Venture Capital & Private Equity Firms is organized into four major sections: Domestic Firms, Canadian Firms, Domestic Associations, and International Firms, each of which are listed alphabetically by name. All domestic, Canadian, and international profiles include: a mission statement, industry group preferences, portfolio companies, geographic preferences, average and minimum investments, and investment criteria. Each firmís partners are listed with extensive background information, such as education (including degree and school), professional background (including previous positions and companies), and directorships held. The specificity of both the firm and its partners add to the value of each firmís profile. Information for firms headquartered overseas includes name, phone, fax, email and website.
This resource also contains five valuable indexes:
College/University Index:
Offers an alphabetical list of more than 800 educational institutions worldwide - and the venture capital executives who attended them. Each listing includes the reference number of the affiliated VC firm of the executive listed.
Executive Index:
An alphabetical list by last name of the 11,859 key partners and the listing number of their affiliated firm.
Geographic Index:
Organizes all firms by state for domestic listings and by country for international listings.
Industry Preference Index:
Alphabetically lists the more than 200 industry segments and the names of the firms that invest in them.
Portfolio Companies Index:
Alphabetically lists the more than 26,500 companies that received venture capital from a listed firm, and is referenced to that listing.
ONLINE DATABASE PLATFORM!
Library buyers of the 2019 edition of Guide to Venture Capital & Private Equity Firms receive a 1-YEAR FREE ONLINE ACCESS to the title on the Grey House Online Database, G.O.L.D. With a subscription to G.O.L.D., users can search by Firm Name, Geographic Location, Geographic Preferences, Portfolio Companies, Industry Group Preferences, Average Investment, Fund Size, Investment Criteria, Managing Partners and much more. Visit https://gold.greyhouse.com or call (800) 562-2139 to set up a free trial. Business buyers are also encouraged to visit the website or call for free online access options.
The data in this guide is also available as a Customized Database that you can download into your own spreadsheet or database software. Using this database you can print mailing labels, print prospect sheets for your marketing department and much more. Plus, a link to this content can be added to your Salem Press landing page. Click here for more information on customization options and pricing.
The 2019 edition of Guide to Venture Capital & Private Equity Firms is Grey Houseís strongest edition to date, offering a valuable resource for those needing to research the investment community.
Pub. Date: February 2019
Softcover: 1,400 pages
ISBN: 978-1-64265-071-6
Print Price: $395


Note: If you find this work does not fit your budget, please print out this page and bring it to your local library. There is a reasonable chance they either have a copy, can direct you to a library that does, or will be willing to purchase it for their reference collection.