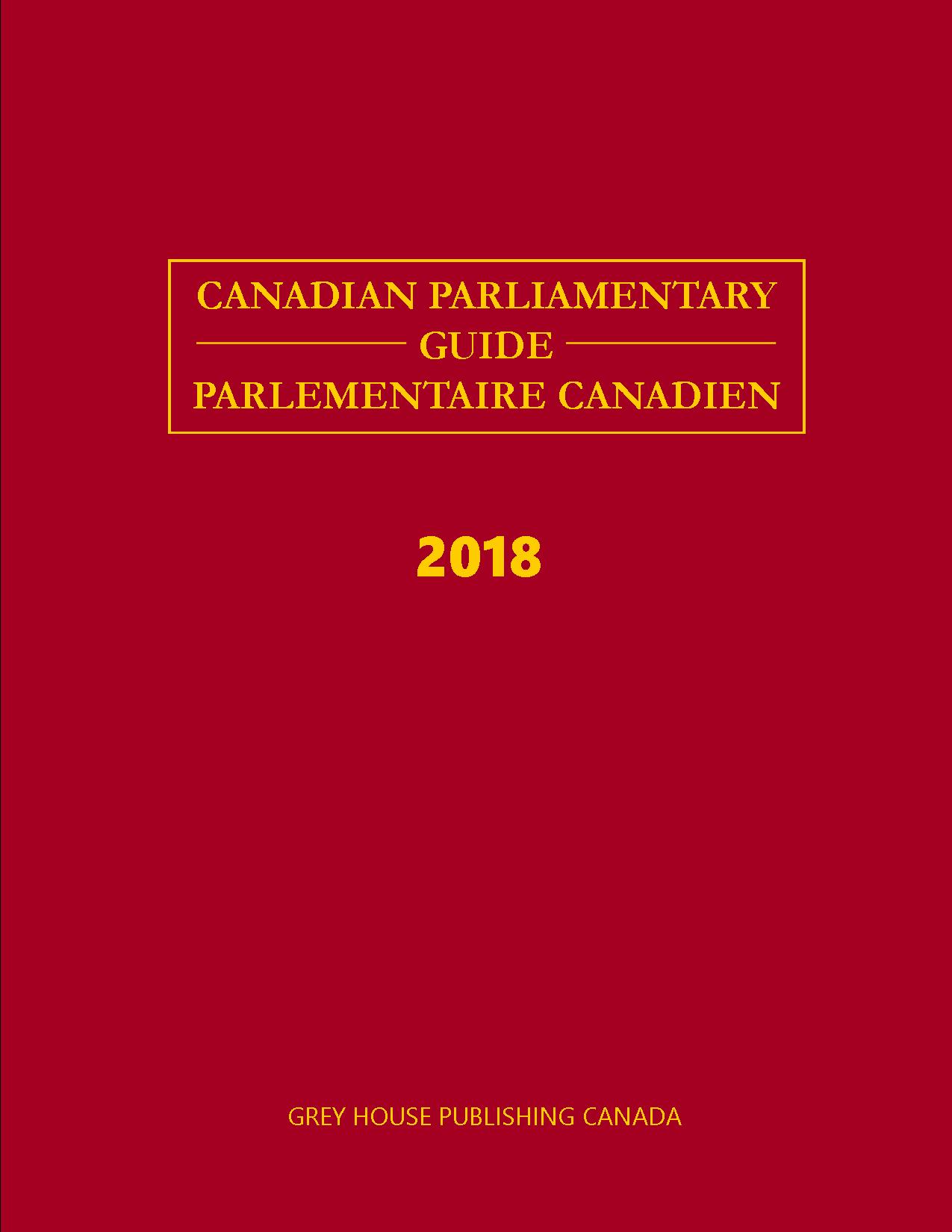 "A useful volume for research libraries to acquire… Recommended. Lower-level undergraduates through professionals/practitioners, general readers."
-CHOICE
Canadian Parliamentary Guide
2018 Edition
Pub. Date: April 2018
Hardcover: 1,344 pages
ISBN: 978-1-68217-832-4
Price: $314.00
EBook ISBN: 978-1-68217-833-1 EBook Vendors
An indispensable guide to government in Canada, Canadian Parliamentary Guide provides information on both federal and provincial governments, courts, and their elected and appointed members.
Published annually since before Confederation, the Canadian Parliamentary Guide is a valuable guide, which provides information on elected and appointed members in our federal and provincial governments. This edition of the Canadian Parliamentary Guide is our most current, with 2,800 biographical sketches. Whether you are a journalist, law student, archivist or simply an individual with an interest in Canadian politics, you'll save time and find the essential information you need with this concise, yet complete research tool.
Detailed biographical sketches of members of the Governor General's Household, the Privy Council, members of Canadian legislatures (federal, including both the House of Commons and the Senate, provincial and territorial), members of the federal superior courts (Supreme, Federal, Federal Appeal, Court Martial Appeal and Tax Courts) and the senior staff for these institutions


Biographies cover personal data, political career, private career and contact information


Descriptions of each of the institutions, including brief historical information in text and chart format and significant facts, including the number of members and their salaries


Covers the results of all federal general elections and by-elections from Confederations to the present and the results of the most recent provincial elections


Completely bilingual, with many records appearing both in English and then in French


Complete Name Index rounds out the text, making information easy to find


New four-color section with Maps, Flags, and Coats of Arms


Available in print and ebook formats
No other resource presents a more up-to-date, more complete picture of Canadian government and her political leaders. A must-have resource for all Canadian reference collections.
Also Available:

Pub. Date: April 2018
Hardcover: 1,1344 pages
ISBN: 978-1-68217-832-4
Price: $314.00
EBook ISBN: 978-1-68217-833-1 EBook Vendors


Note: If you find this work does not fit your budget, please print out this page and bring it to your local library. There is a reasonable chance they either have a copy, can direct you to a library that does, or will be willing to purchase it for their reference collection.